Bonjour tout le monde !!
Hi everybody !!
Cette semaine nous célébrons l'anniversaire de Digital Créa ! A cette occasion, ne ratez pas les superbes freebies et les promotions qui se dérouleront du 10 au 16 septembre ! De belles surprises vous attendent !
This week, we celebrate the anniversary of Digital Crea ! To this occasion, don't miss the beautiful freebies and the promotions that will take place from September 10 to 16 ! Beautiful surprises await you !
Pour démarrer, voici donc la 1ère promotion :
To beggin, here is the first promotion :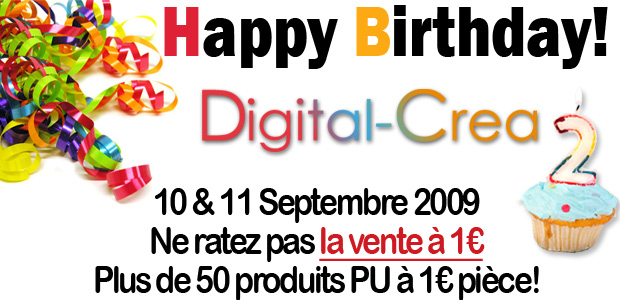 Digital Créa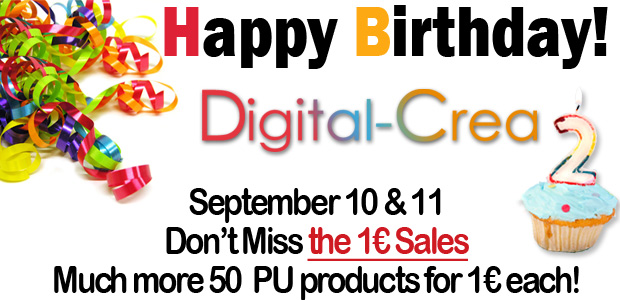 Digital Créa
Retrouvez donc mes produits suivant à 1€ seulement !!
Grab some of my products for 1€ each !!
Digital Créa
Digital Créa
Digital Créa